Parceiros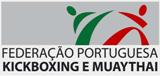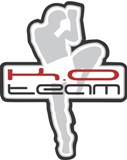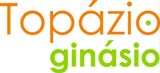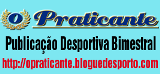 About Ramon Dekkers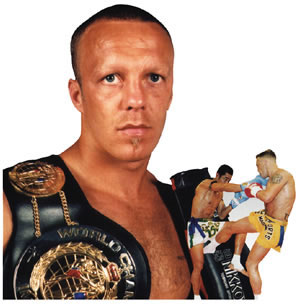 Ramon Dekkers, is one of the biggest Western legends of Muaythai with nearly 200 fights to his name. During a 20 year fight career Ramon Dekkers was 8 times world champion and is now retired (2001).
What made Ramon Dekkers famous was that he fought in Thailand in the top stadiums Lumpinee and Rajdamnern against the Thai's own champions. Not only did Ramon Dekkers fight their champions but he beat them as must as he lost to them. Not only did Ramon Dekkers beat them but often when he beat them it was also by knockout! As well as fighting the top thais, Dekkers was a true warrior and would fight two times a week if someone challenged him. Many of his losses were on points as he often took fights too close together. Dekkers soon became known as "The Diamond", he fought fighters liek Sangtien Noi and Coban one week apart!
Ramon Dekkers History
Ramon Dekkers was born in Breda, Holland on 4th September 1969. Breda is about an hour South of Amsterdam. In 1986, at the age of 16 he first walked into Cor Hemmers gym in Breda and started training in Thaiboxing. Previous to that he had done some Western boxing but as soon as he saw muaythai that is what he wanted to do.
Hemmers saw great talent in Dekkers as he had naturally explosive power and after a few months felt that Ramon was ready to fight. During Dekkers early days of training his mother was at the gym every day and eventually his mother and Cor Hemmers fell in love and got married.
Dekkers had his first fight at the age of 16 and won by knockout. This bout was matched at approx 56 kilos.
For the first part of his career Ramon Dekkers was managed by Clovis Depretz who also managed Rob Kaman, in the twilight of his career Cor Hemmers was his manager. Dekkers first title shot was at the age of 17 and he fought Ramkisoen from the respected Chakuiriki Gym trained by Tom Harinck. Dekkers won this fight by knockout with a high kick. Previous to this figth Ramon had his first international contest against Richard Nam of France. Dekkers lost the fight on points but Nam was European Champion at the time. Nam and Dekkers were to rematch soon in 1988 though for the European Title. This time Dekkers won the fight by knockout with a left hook, cross to body combination in the fourth round.
More to come...
Ramon Dekkers Titles
Titles that were held by Ramon "The Diamond" Dekkers:
Dutch Title - Breda, 15th November 1987 vs Rankisoen (Chakuriki, Holland)
MTBN European Title - Amsterdam, 27th February 1988 vs Richard Nam (France)
NKBB European Title - Eindhoven, 14th April 1988 vs Kevin Morris (England)
IMTA World Title 59kg - Salle Lionel Terray, France, 2nd December 1989 vs Mungkordum Sitchang (Thailand)
IMTF World Title - Amsterdam, 18th February 1990 versus Namphon Nongkee Pahuyuth (Lumpinee Champion Thailand)
Fighter Of The Year in Thailand 1992
Ramon Dekkers - notable atheletes that he has fought.
Top atheletes that Ramon "The Diamond" Dekkers fought:
Some of these he has fought several times and there are many others not listed here, these are jsut the most famous.
Namphon Nongkee Pahuyuth (Thailand) - 1990
Cherry S Wanich (Thailand) - 1991
Coban Lookchaomaesithong "The Crusher" (Thailand)
Joel Cezar (France) - 1991
Sangtien Noi S Roongroi "The Deadly Kisser" (Thailand) - 1991
Sackmongkhol (Thailand) - 1991
Orono (Thailand) - 1992
Joe Prestia (France) - 1992
Gilbert Ballantine (Holland)
Chanoi (Thailand) - 1993
Decharwin (Thailand) - 1993
N Pralormran (Thailand) - 1995
Jomhod Kiatisak (Thailand) - 1996
Hassan Kassrioui (Holland) - 1996
Rayen Simson (Holland) - 1997
Gerald Mamedeus (Holland) - 1997
Namkhambuan Nongkee Pahuyuth "The Ring Genius" (Thailand) - 1997
Jerry Morris (Holland) - 1998
Retirement Fight: Marino De Florin (Switzerland) - 2001
High Lights:
Admin




Mensagens

: 317


Data de inscrição

: 01/06/2010


Idade

: 41




---
Permissão deste fórum:
Você
não pode
responder aos tópicos neste fórum